Stop the Bullying!Respect!
There are 5 forms of bullying which includes cyber-bullying, physical bullying among others. Bullying affects millions and millions of people but also animals and people that protect these animals.
The situation dramatically changed over the years to the point where President of United States attend the first-ever National Bullying Summit in August 2010.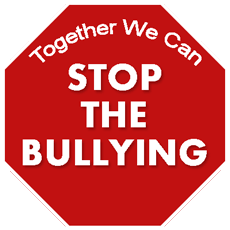 Because we at ROLDA
respect the animals;
see daily countless animals being the victims of terrible acts of violence;
respect those who protect the animals, who are often verbally abused and physically harassed;
know the bitter feeling of being cyberbullied, having a long experience e.g. on social networks to be constantly harassed
We decided to join the anti-bullying campaign endorsed by President of the United States and
Ask President of the United States to address animal bullying across the World at the next Summit!
Around the World, billions of animals are victims of terrible acts of violence that cause intolerable pain and suffering. Romania is not an exception!
Animals cannot defend or speak up for themselves, so we must step up and help them. They need a powerful, united voice that can put an end to the injustices they suffer. If the president is to speak up for the animals, he needs to know that ROLDA supporters are also fighting for the same cause.
Read the letter that President of the United States sent to Bruce in support of the campaign him and his dog Hobbes initiated!
In July 2015 ROLDA teamed up with Hobbes, a rescued dog from the USA who fights against bullying. Hobbes belongs to Bruce and Tami, an American couple who did not want to leave Hobbes's story untold. Their story and activism inspired us to support their cause, and to realize the potential unification has to conquer animal bullying.
ROLDA joined the campaign initiated by Bruce and now Tami – a former street dogs, abused and beaten in Romania, became our campaign' maskot!
Read Tami -the Waving Paw Dog Story
Remember: Our goal is to convince US President to address animal bullying around the World at the next National Summit!
We rely on you and your friends support! But more important…Billions of animals are silently counting on you!
Note: We decided to send this petition both electronically (every time you sign, petition goes as email to several White House' emails) and printed, by post as soon as we reach our goal of 50,000 signatures.